Service Desk Platform
Give your employees the ability to easily submit tickets or requests the way they see fit and give your agents a tool that allows them to provide services with consistency. Our solution gives everyone within your company a system that's as simple to use as it is robust.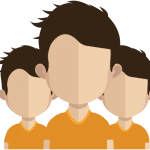 Modernize Your Technicians Experience
Separate your service requests from end-user issues to ensure that IT support can focus on what's most important across all the tickets in front of them. Different service levels can apply to both incidents and service requests, for better prioritization and workload management – providing better expectation management for end users.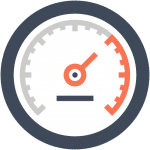 Enable Self-Sufficiency
Using the self-service portal, end users can create and track incidents, view current outages, search the knowledge base for solutions, and provide feedback on your service performance. All through a friendly, modern interface that provides a user experience similar to what they would expect from your favorite social networking sites.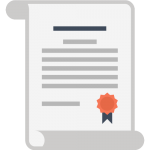 Improve IT Maturity with Best Practices
Regardless of your current ITIL implementation maturity level, our solution can help you deliver best practice services. The technology to implement these processes allows you to reduce time spent on process management and devote that time to delivering better service to users.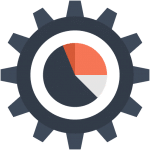 Measure Performance & Build Transparency 
Keep key stakeholders informed on how your department is supporting the organization with over 150 built-in metrics and automated reports. Also, our fully configurable dashboard with point and click, and drag and drop configurations, easily allows you to display the KPIs and information that is most important to your business. 
Available as both an on-premise or SaaS solution, our Service Desk is ITIL-aligned, with key capabilities including:
TICKET MANAGEMENT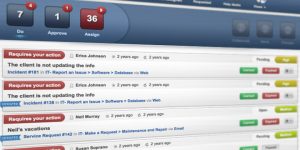 No matter how end users want to interact with your support team(s) – walk-up, phone, e-mail, or self-service, our Service Desk can handle it. End users are able to create tickets with just a few clicks of the mouse or simply sending emails. Then, regardless of the priority or request type, rules ensure that the ticket is delivered to the most appropriate support member resolution. 
CHANGE MANAGEMENT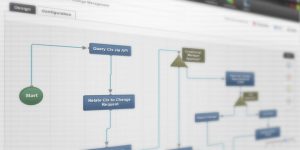 Change is a big part of modern business life. Our PinkVERIFY-certified change management capabilities ensure that all IT changes are carried out in an efficient and effective way that protects IT services and the business services they support.
KNOWLEDGE BASE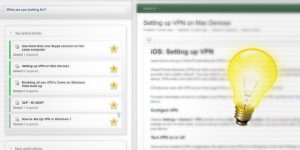 An intuitive knowledge base and knowledge management system, that helps resolve end-user issues and requests, resulting in improved operational efficiency, reduced costs, and an improved end-user experience.
SELF-SERVICE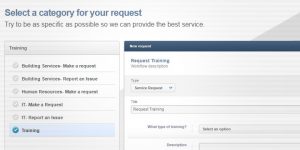 An intuitive self-service portal that supports the management of end-user issues and requests, while improving IT support's operational efficiency, reducing costs, and improving the end user experience.
SERVICE LEVEL AGREEMENTS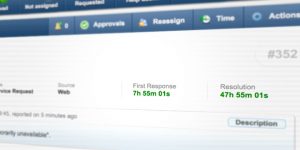 Prioritize operations based on impact and urgency, plus agreed service level targets. Track tickets through to resolution, and get alerted when service level targets are close to breaching or have breached, ultimately helping your IT team to meet or exceed its agreed performance levels.
REPORTING & ANALYTICS
Our Service Desk's built-in analytics tool uses an integrated OLAP approach that delivers the data and information you need, intuitively, and in real time. Interactive, multidimensional OLAP business analytics allow you to simply use drag and drop to define what you want and how you want to see it.
PROBLEM MANAGEMENT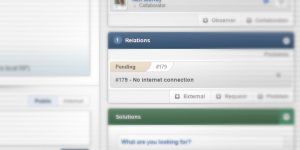 In addition to traditional ticketing capabilities for incident management and service request fulfillment, InvGate Service Desk offers PinkVERIFY-certified problem management capabilities that help to reduce the impact of repeat issues, known errors, and known problems.
ITIL-ALIGNMENT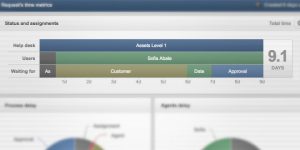 InvGate Service Desk is an ITIL-aligned IT service management (ITSM) solution, available via both on-premise and SaaS delivery models, that employs industry best practice to help your company to increase IT support's operational efficiency, reduce costs, and improve the end user experience.
MULTI-DEPARTMENTAL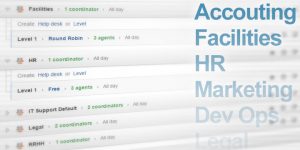 An intuitive self-service portal that supports the management of end-user issues and requests, while improving IT support's operational efficiency, reducing costs, and improving the end user experience.
ASSET MANAGEMENT INTEGRATION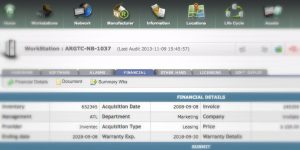 Our IT asset management (ITAM) capabilities include everything that you would expect from a fit-for-purpose ITAM and software asset management (SAM) tool plus so much more, including a seamless integration with our Service Desk suit for better issue resolution. Click here to learn more about our Asset Managment solution 
WORKFLOW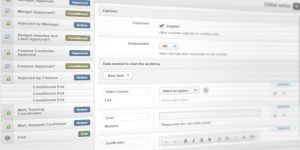 Our visual workflow engine allows you to fully integrate IT operations with your business processes. It's not just limited to IT-internal processes and activities, instead, you can create an automated workflow to manage requests no matter the business function or department. It's as simple as mapping out the process, defining the inputs and outputs, and the workflow engine executes it as you need. 
GAMIFICATION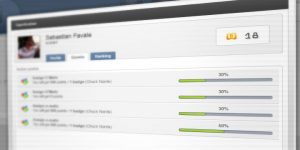 IT support, the service desk, and service desk agents can often be unappreciated and undervalued even though their hard work keeps the business running. That is unless game mechanics, or gamification, is employed to: engage staff in their work, motivate them, engender team comradery, and reinforce the right behaviors. How? It's because gamification taps into the very-human need for personal recognition, status, and achievement, plus the thrill of competition.
"I needed a solution that's easy to use, accessible from anywhere, that provided communication tracking and is flexible. Most of all I needed one that would fit the budget of a nonprofit."
Christopher Hoth, IT Manager