Since contract compliance is essential for business prevalence, your processes can't rely on obsolete and inefficient methods. Now, more than ever, this part of CLM has to be your number one priority to survive the apparent economic downturn. Therefore, Koho software could be your best bet to ensure proper agreement management.
Best practices to guarantee contract compliance
The dangers of messing up contract compliance are plenty, so you need the right tools for the job. If your company keeps struggling with slow workflow, meeting deadlines, and lost information, it's time to step up. This means switching to a CLM platform that reduces costs, secures transparency, and provides continuous efficiency goals. To become more competitive, you need to:
Establish standardized contract compliance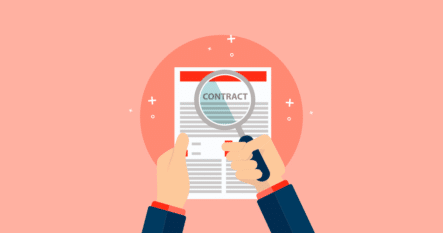 When applying contract automation software, you have access to a series of powerful tools. Particularly, you can use standardized templates to facilitate drafting, customization, negotiations, and other tasks.
This way, you can keep up with changes in corporate practices and regulations. 
By using the right technology, you can manage the workflow with less hassle and reinforce the assistance of your legal experts.
Define clear roles and responsibilities
In contract compliance, both parties have to see the deal through and enable good cooperation. As to do this, you have to rely on:
Reporting:

Those who sell to you must provide regular reports, and you should have a point person that examines performance.

Monitoring:

Active management requires to acquiesce of agreements' terms and designated visits to review the layout progress.

Evaluating:

If you use an objective standard of expectations, there must be a consistent process to assess performance. Through ongoing checking, you can decide to renew or withdraw.
Moreover, Koho software lets you avoid disorganization, oversights, and costly mistakes by establishing clear roles and responsibilities.
Shift to a centralized data repository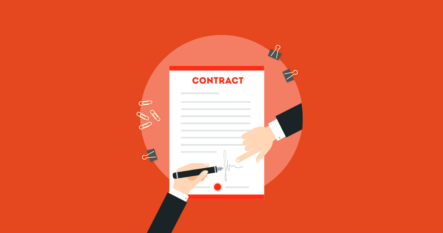 Lastly, to fulfill contractual obligations you need to put in place a comprehensive CLM system. Given that you have to handle timelines, deadlines, and schedules, centralized data works best to gain scalability.
A central repository for your sensitive information can ensure safety, coherence, and efficient document management. While it is better to include an automation platform as soon as possible, top solutions like Koho are still available. It gives you the functionality to revise, cross-reference, monitor, and evaluate systematically.
To reduce the risk of contract noncompliance, you can count on our CLM solutions.