Contract authoring has become increasingly vital for organizations and businesses that strive to compete. The ever-growing need for client satisfaction and proper document generation is no longer compatible to manual means. Hence, software like Koho and CLM automation solutions are the new industry standard.
Main advantages of automated contract authoring
To handle complex and simple agreements, your contract authoring has to be in tune with the company's workflow. If you want fewer hassles during the drafting procedures, using business intelligence tools can be a huge step forward.
These are some benefits of automated contract authoring:
Improved governance
Manual drafting is known for being tedious, time-consuming, mistake-bound and a slower procedure to obtain expected results. Instead, contract automation offers better and quicker outputs that comply with rules and clients. Moreover, you could add an extensive array of clauses, terms, and conditions through a dynamic engine and a centralized database.
Automatic contract building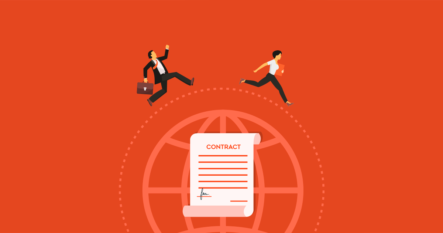 Automated CLM serves as a platform with rule's based authoring than can improve agility for procedures, document scalability, and process control. Coupled with automatic assembly, you have the capability to easily manage criteria like region, price, services, or products.
Simplified communication
Contract automation gives you the ability to work faster and effectively with stakeholders and legal experts. For this reason, you can improve critical internal and external communication for drafting tasks. Notably, your contract authoring team and requestors are able to share monitoring and audit logs in no time.
Customized features 
In addition to completing contracts with one click and creating documents without ActiveX, you can import agreements from other companies. Therefore, you dispose of electronic or paper-based third-party collaboration and negotiation. Also, your staff can enable notifications and alerts to increase compliance and care to deadlines.
Standard tools integration
Koho software gives you great flexibility to manage contracts. As a result, you can author and receive agreements using in-house Word/PDF while the repository version is available. Moreover, you can automatically convert images (jpg, png, etc.) into documents and use print templates for PDFs.
Automated contract authoring solutions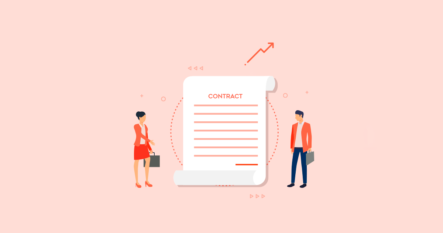 Looking for a contract with a proven automated contract authoring solution? Koho software has everything you need to manage CLM successfully with desirable results. This is a fully customizable program for buy or sell-side efficient contract management. Contact us anytime to know how we can help your business.