In this installment of Contract Heroes, we had the opportunity to chat with Susan Packal, the Vice President of Legal Ops at Snyk. Susan spent the first 15 years of her career working at law firms in the DC area before eventually making the switch to operational roles and shifting into the corporate space. Her first experience building a legal ops function from scratch was with Hilton, where she worked for 5 years, and she has since repeated that success at various other large organizations.
Throughout our conversation, Susan provided a wealth of information about the current state of the legal ops realm as well as some essential tips for anyone just starting out in the space and those looking to hire legal ops roles. Read on to learn more!
Backgrounds & Skill Sets
To kick things off, we wanted to know what types of people are usually successful in legal ops roles and what their skill sets might look like. Susan began by explaining that she has an extensive background in HR herself that eventually evolved into operations. However, she often sees paralegals and attorneys end up in the space as well. Typically, those who have experience with analyzing processes and putting together improvements for those processes will be well-equipped to work in the legal ops world. Some people may have even been part of large tech implementations before, making them a great project management resource. Budgeting experience can also be a useful tool for many folks in the space.
While most legal ops professionals do typically have at least some legal background, it is not necessarily a requirement in order to be successful. Some companies that are just getting started with legal ops may be a bit hesitant to hire someone who doesn't have legal experience, but this problem dissolves as the legal ops roles in an organization begin to grow. As the team builds out, you may find more specialized positions forming. For example, one member of the team may be responsible for the business side of things, often dealing with the executives. Someone in this position may not need legal experience to be able to perform their job well. In fact, some roles are all about bringing in good business strategies and operational experience.
We also asked Susan if she had any tips for organizations big and small who are looking to build out their legal ops role. She suggested reaching out to the Corporate Legal Operations Consortium (CLOC). They can guide you on how to build legal ops job descriptions that fit the needs of your company as well as give advice about any roles you might need to add prior. Since those in the legal ops community are generally very well-connected to one another, it is easy to find people to help you as long as you are willing to reach out and ask questions.
Primary Steps
Next, we wanted to learn more about Susan's extensive experience with legal ops and what some of the early steps are that she takes with a new organization. Susan first explained that, though the legal ops role has been around for at least 10 years, it is now very quickly transforming and becoming much more strategic than it used to be. In the past, you may have gone in with your plan already crafted. But that approach simply won't work anymore. Rather, your first step needs to be communication.
Communication is key for successful legal ops roles, especially when entering into an already established organization. After all, every organization is unique and will therefore have unique needs when it comes to managing their legal processes. Getting to know your stakeholders is absolutely critical and should be done within the first 30 days. Besides stakeholders, you also need to build connective tissue with the rest of the organization, including key players such as business operations, strategy and operations, finance, technology, and procurement. Susan spent the first few weeks at Snyk mainly meeting with people and explaining the legal ops function to them while assessing their problems. Finding out what tools the company already has and how people are using them is essential.
Tech implementation varies depending on the needs of the organization. Sometimes you might walk into one already underway. In that case, even though you weren't part of the actual technology decision, you will still be expected to take charge of the project and execute it effectively. However, if there is not an implementation in the works upon your arrival, you may find yourself bringing in small tools relatively quickly. Something simple like a legal RFP tool can be implemented with ease among a few groups in the legal team, freeing them from intaking legal requests and information via Slack or email. This can be a great way to start showing value early on, as these tools provide reportable metrics and will save both money and time.
How to Find Your Perfect Solution
When determining the right technological fit for an organization, communication is once again the building block. There are tons of CLM vendors out there, all with their own unique solutions that are designed to help with certain problems. In order to choose the best one, you need a deep understanding of the challenges faced not only by the legal team, but by sales and other departments as well. With those challenges in mind, you can then step back and assess where overlaps occur. After all, you can't have 5 separate tools to solve each group's individual problems. There will have to be some compromises made so that the organization as a whole gains efficiencies, not just one group. 
Legal teams are now being asked to do things they're not accustomed to doing, such as defining their business success and showing data that drives their decision making. Legal ops professionals are in the position of running the legal department more like a business. It's their job to help the different groups in the legal team find ways to show their success and progress through more than just signed contracts. Increasing savings or cutting down turnaround times can also bring value to the organization, and a technology solution may be able to help them do that.
Susan also recommends reaching out to members of the legal ops community for help or suggestions during implementations. Don't set out to do the whole undertaking in a vacuum when there are tons of people out there who are ready and willing to share advice based on their own experiences. You may be able to avoid mistakes you wouldn't have otherwise noticed and move things along at a much better pace.
For more exclusive chats with expert guests in the contract lifecycle management sphere along with valuable legal-tech advice, check out past installments of Contract Heroes and be sure to subscribe so you don't miss an episode! If you have any questions for our guest, Susan Packal, you can connect with her on LinkedIn.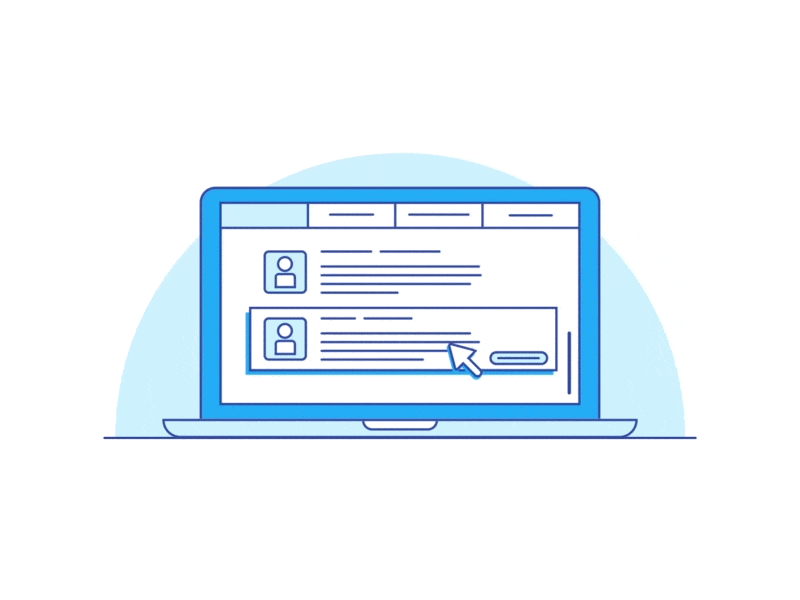 Interested in learning how we can help your organization implement a CLM solution?