Organizations like hospitals and clinics have to deal with many agreements to keep their business running. To avoid lawsuits, non-compliance, and costly mistakes, contract management in healthcare needs updating from manual solutions. Automated software like Koho can ensure security, streamlined process, best practices, and less risk.
What are the advantages of contract management in healthcare?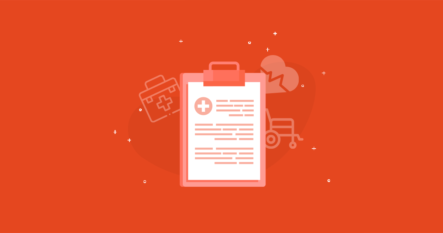 Handling all sorts of agreements can be particularly cumbersome for any institution involved in patient care. Since these centers have to safeguard information, respect regulations, and control costs, they demand an efficient system. Hence, contract management in healthcare should be precise to tackle:
IT contracts

Transfer documents

Physician agreements

Medical and office equipment

Patient forms and medical records

Supplies vendors, media and other services
When you decide to apply a software solution like Koho, contract management in healthcare gains:
Added visibility

. Keeping track becomes a nightmare when you have documents all over the place. Accordingly, an automated solution provides a centralized repository that allows stakeholders and legal experts on top of compliance, regulations, and procurement. This way, you can retrieve background information, avoid penalties, and be vigilant to Stark Law or Anti-Kickback Statute.
Customized alerts

. Health organizations need to be aware of deadlines and renewals to have a close eye on agreements. Unless you want to lose money on unrequired services, guaranteed equipment, or staff, you can't miss such clauses. By setting up timely notifications, you reduce the risk of not taking action to attend critical issues.
Standard process

. Efficient CLM is based on steps that overcome the usual pitfalls related to contract management. Thus, a streamlined process ensures better execution of document creation, submission, approval, and signing. When you have this kind of workflow, it saves time, costs and reduces errors, and delivers consistent results.
Better security

. Health organizations have to abide by HIPP and safe harbor ordinances. In other words, the hospital or clinic system should be aware of any changes in legislation to concur with any revision. This can be done with an automated CLM, which can update regularly and maintain sensitive information guarded against those without clearance.
Contract management in Healthcare with Koho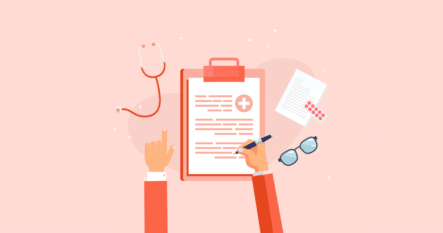 Koho software has proven to be very valuable to transform contract management in healthcare. Moreover, if you want better compliance, performance, and workflow, be sure to contact our sales team.