Customizable contracts and templates serve as a distinct trademark. Since a multipurpose approach doesn't take into account many negotiation's needs, you have to do better. If you want to stand out from the competition, a CLM software can deliver unique legal agreements.
CLM software for tailor-made contracts
Statistically, 9% of proposals end in dispute across many industries that manage these kinds of documents. As a result, you may lose clients and profits because of poor management. A CLM software serves as an automation system to create and access loaded database templates. Coupled with an e-signature function, you reduce risks of upsetting setbacks.
Besides, an automation solution like Koho entails much time and cost-saving features to enhance personalized deals. You can turn custom contract types into permanent, create folders to better filter results, and generate names for every project. Ultimately, it helps you add tags, index documents, sort relevant information, and organize drafting steps to fulfill your business needs.
Types of customizable contracts
Having a CLM software like Koho lets you include customizable contracts into your centralized database for quick retrieval. This way, you automate drafting and have access to different types of agreements when needed, such as:
Customer deals for purchases of goods and services alike

Employment contracts designed for client retention and non-compete provisions

Confidentiality agreements to protect sensitive information, trade secrets or intellectual property

Vendor arrangements that control value and supply of goods/services to operate and limit direct distribution

Consulting settlements intended to estipulate service conditions and avoid disclosure of any internal handlings to the competition
Include implied terms into customizable contracts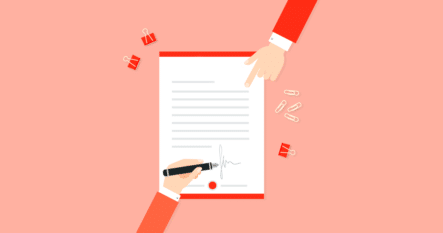 Frequently, you'll want to include promises not discussed in previous talks, but that would be beneficial for both parties. Even though implied terms represent unwritten vows, they still belong to the contract and can be enforceable. These types of assumptions tend to be legally labeled by law, by costume, and due to previous dealings.
After drafting of initial conditions, courts have the authority to include additional implied terms. For this reason, any presumption that resembles a promise should stand out in your agreements. When using CLM software like Koho, its main library lets you cross-reference existing documents to verify their content. It is a powerful tool to review missing terms or clauses deemed necessary for contract compliance and customer satisfaction.