Document automation is a great tool for businesses since it helps them become more efficient and productive. That's why big and small firms can take advantage of a contract express solution.
What is a contract express solution?
A contract express solution automates your contracts and legal documents. If manual tasks and constant redrafting take precious time from your employees, you should know there is a better way. 
When you adopt a flexible contract management solution, you get a powerful tool that enhances the evolution of business. Create drafts easily and fast, helping you and your staff to be more efficient. Best of all, there's no need for IT programming. 
These types of solutions provide a better service for clients and also ease the workload of your staff. Hence,  both of you gain time to tackle more significant activities to get higher value.  
Reasons to use a contract automation solution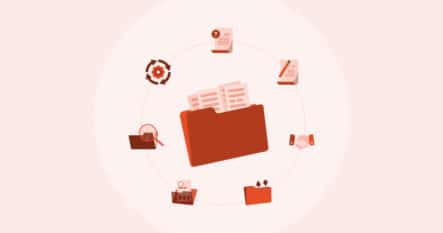 This innovative automation system can help you in areas like sales, legal, finance, procurement, HR and IT.
Using a friendly and intuitive form, your business can automate legal agreements, deals and existing precedents in Word. 
Besides the many useful features of a contract express solution, other functions make it very handy. Among the main reasons to use our solution, many firms ensure that: 
This solution helps to create drafts with different formatting, firm styles and references. Therefore, lawyers become more efficient, more profitable and lose less time in manual tasks. 

Companies and firms increase the production of documents with fewer resources. This can improve client relations, raise profits and allow quicker compliance.  

Also, you can create portals for specific clients, which enhances service. Customers contact a team member to review when they use the self-service survey. 

Besides, our software reduces drafting time by 82%. As a result, you lower the span of changes, generate more accurate documents, and engage in sustainable alternative fee arrangements (AFAs). All this helps to provide a better service. 
Koho Consulting is an express contract solution that is user friendly, customer-driven, and with great functionality. Contact us to learn more about it and discover its benefits for your company.