As businesses aim to more efficient CLM, relying on manual procedures is no longer the best practice. Software solutions like Koho intend to leave behind the time-consuming and riskier cabinet for an organized contract repository. But do you know what this means or how it works? Stick with us to find out.
What is a contract repository software?

Contract repository is a filling system used to collect, organize, and reference for legal documents.
This term is related to the use of a management software solution that lets you store agreements digitally. In turn, your business can carry out CLM with less paperwork and the help of a centralized handling resource.
You should consider a contract repository as an on-going database to gather every new agreement generated by the company. Since it's an automated registry process, you put in place a better allocation resource for document organization. Hence, you have a guided tool for request and your assistants or legal experts have assigned access to the information they need.
There are plenty of reasons to employ an automation solution to enable a centralized storage system. A repository serves as a snapshot of contract details, you can search easily, and it's responsive to user security clearance. Besides, this online record is linked to the original agreement, and all its exhibits, amendments, and schedules.
Advantages of contract repository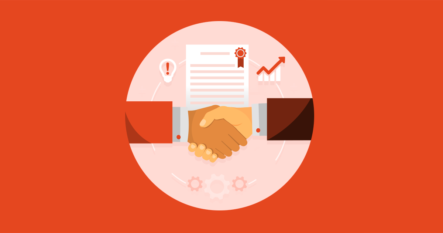 Contract repository should be as simple as implementing a software management solution like Koho. If so, this allows you to ensure cancellations and changes, validate cost and performance, manage suppliers actively, and improve policies. Therefore, you are in control of obligations, terminations, related costs, regulatory compliance, and reduce risk or flawed steps.
In addition, this program also includes self-service portals, legal pre-approved templates, contract playbooks, and e-signature for quicker outputs. This way you'll never have to deal again with shared servers, messy file cabinets, or outdated PC programs. Also, best practices for sales, results, and a connected business cycle depend on the smart use of IT tools.
Koho Consulting
To sum up, a contract repository software can integrate categories such as framework agreements or performance and activity-based deals. Furthermore, you can better manage document applications, including procurement, lease, maintenance, services, among others. If you're looking for the best management software solution to optimize your CLM as never before, we have the right tool.