Simple. Automated.

Multi-Platform.
Interested in learning more?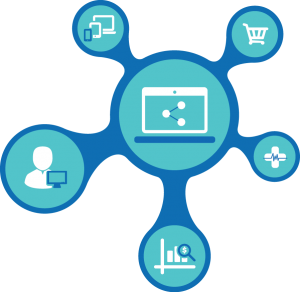 As endpoints, device types, and operating systems multiply, IT staffing rarely multiplies along with the growth. Managing all the settings, applications, and support for computers and mobile devices with multiple management solutions only adds another layer of complexity.
FileWave offers complete client management capabilities for both macOS and Windows computers, along with mobile device management for iOS and Android devices, and additional reach to Chromebooks. By reducing the number of management tools, FileWave increases visibility, reduces complexity, improves security, and enables end-user productivity.
It's more than multi-platform, it's unified endpoint management.
FILEWAVE'S POWERFUL END-POINT MANAGEMENT SOLUTION PROVIDES: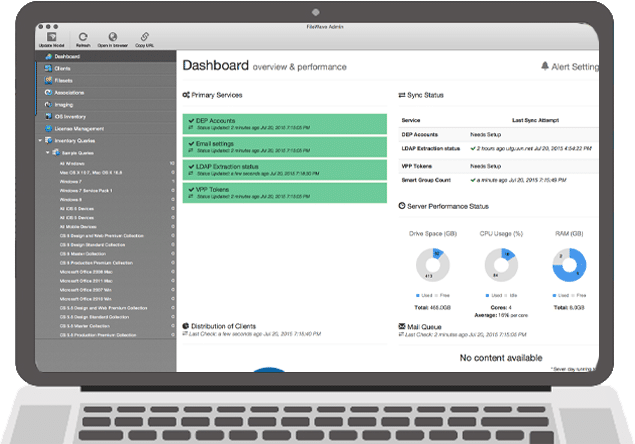 IT Asset Inventory
✓ Know what's on your network with agentless discovery
✓ Recover any lost, stolen or misplaced device using location & geo-tracking tracking
 ✓ Simple yet powerful queries allow you to create reports in real time
 ✓ License Management lets you stay in front of software audits and save money by detecting unused licenses
Remote Configuration & Support
✓ Shorten open ticket time by viewing systems remotely
✓ Take action to remediate problems by deploying configurations and patches
✓ Empowers end users, while removing the burden from IT, ensuring everyone is more productive with self-service kiosks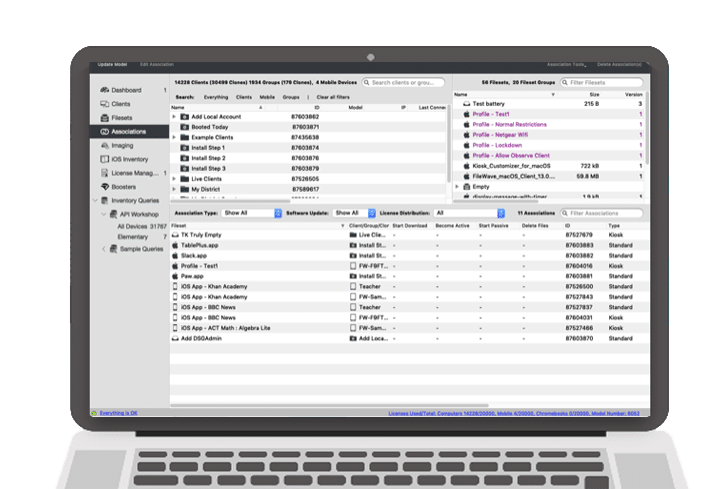 Software Distribution & Management
✓ Detailed inventory reporting reduces risk
✓ Easy to use filters allows you to plan for hardware or os upgrades even before a purchase
✓ Don't rely on end-users: Filesense Magic lets you easily create your own packages
✓ Patented Self-healing automatically repairs corrupted files or reinstalled missing software
Patch Management
 ✓ Decrease security breaches by over 70% by finding and filling gaps in protection
 ✓ Patch both macOS and Windows systems and third-party apps
✓ Smart inventory queries provide real-time compliance reporting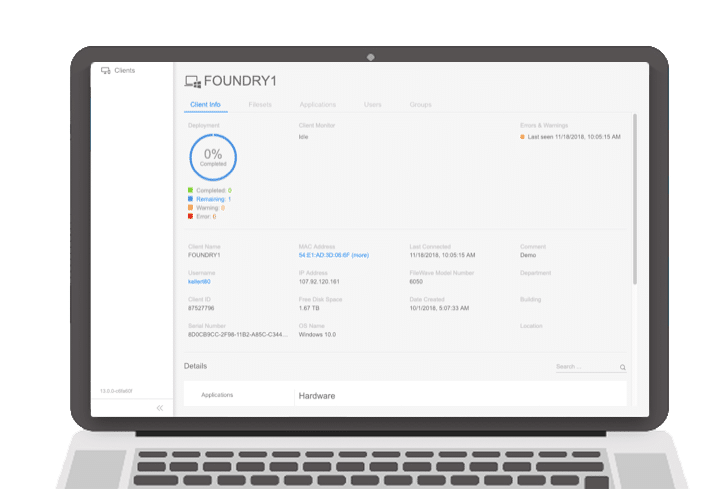 Learn how Filewave's solution helped
Hudl's six-person IT team scale and manage
endpoint devices in 14 global offices.